Ecommerce Parcel Express Service
– from China to UK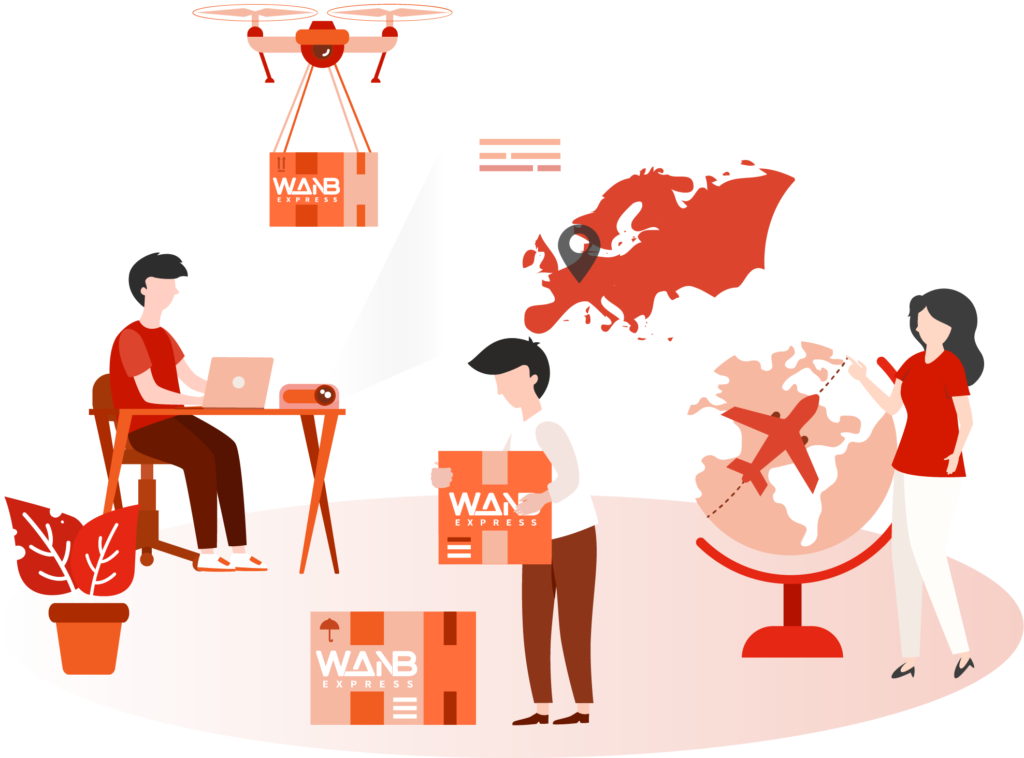 What is Parcel Express (dropshipping) ?
   ■ Target e-sellers from China to worldwide
   ■ 3000+ e-sellers use our service, incl. online marketplace (Amazon, Ebay, etc.) and specialized ecommerce platform (incl. Shopify);
   ■ Provide customized logistics solutions with 400+ partners, incl. Fedex, DHL, Hermes, Royalmail, etc.;
   ■ Global dropshipping;
   ■ DDP custom clearence.
Service Name
Ecommerce Parcel Express Service (B2C, from China to UK) ; 
Delivery Country
UK, France, Germany, Italy, Spain, Canada, US, Poland and 30 more countries ;
Acceptable Products
general products, battery-included products, import sensitive products (e.g. cosmetics) ;
Limited Products
Products including certain amount of liquid, powder, counterfeit, pure battery, external battery pack are not prevailed.
Weight Limit
0-30KG
Size Limit
L<=90cm
L+W+H<=150cm
Transit Time
5-7 Days
▋ Linked-up Marketplaces and Platforms
We are an official logistic partner of 30+ ecommerce platforms, including Shopify, Amazon, TikTok, Ebay, Wish, etc.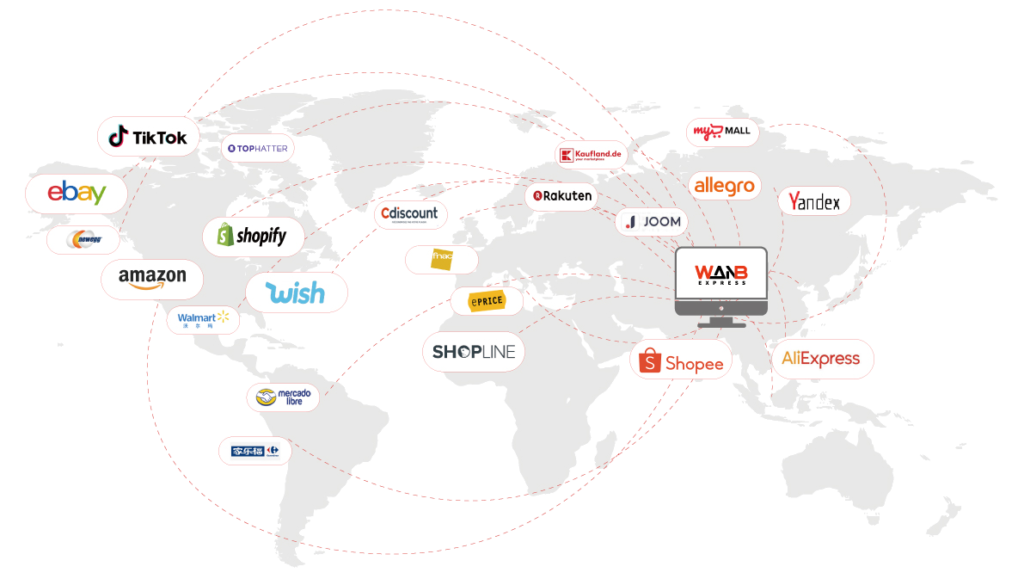 ▋ How Do WanB Work for You?
We provide Door-to-Door delivery service from China to 60+ countries for your e-commerce business.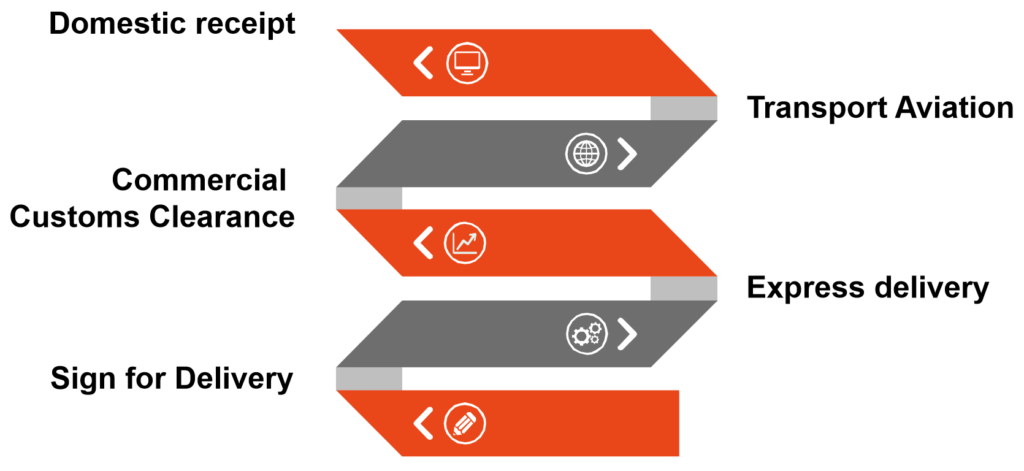 We provide Door-to-Door delivery service from China to 60+ countries for your e-commerce business.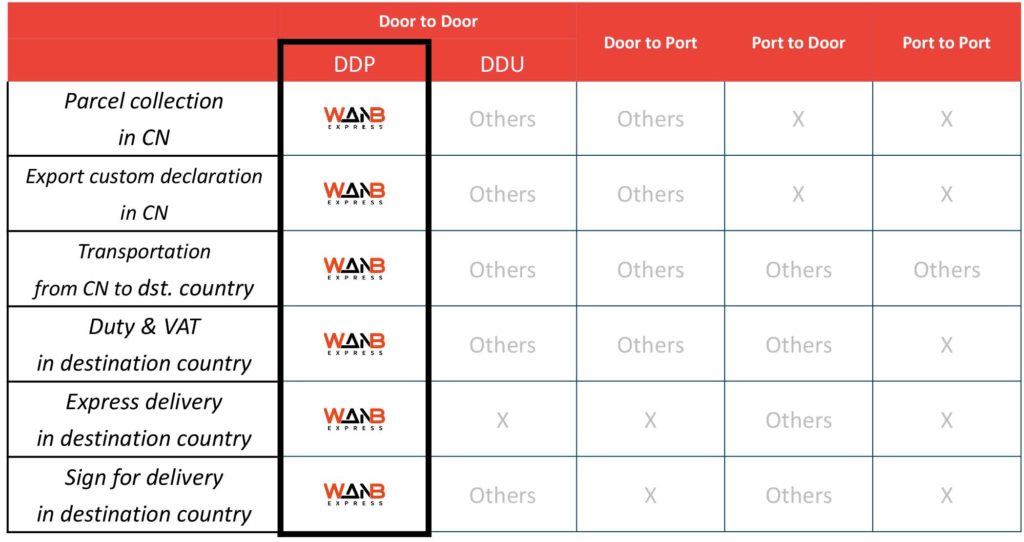 200+
Final mile solution integrated

5-7 days
Fast delivery to US/UK/EU

50% savings
Save up to 50%

90% satisfaction
90% good reviews from customers
▋ FAQ

Q: What is the logistics price?
A: Please confirm the details of your shipment (weight, volume, loading city and destination city), and we will give you the exact price.
Q: How to pay? When should I pay you?
A: We accept payment terms: bank transfer (T/T), Western Union remittance, etc.
Usually, for sea cargo, payment is made within one week from the date of shipment departure.
Q: Can you help me pick up the goods from mainland China?
A: Yes. Please provide a detailed address. We can also pick up goods from your different suppliers.
Q: Can you do customs clearance and deliver the goods from the port of destination to our warehouse?
A: Yes. We have partner agents in overseas ports.
Q: How long can my receiver receive the goods?
A: EU:5-7 Days. US : 8-10 Days. BR :10-15 Days
Q: Are there any additional charges for the goods at the local customs?
A: There will be no tariff on low-value products within 2KG in Europe. Brazil may have tariffs need to be paid by the recipients.